Replacement gate at Compton Martin Ochre Mine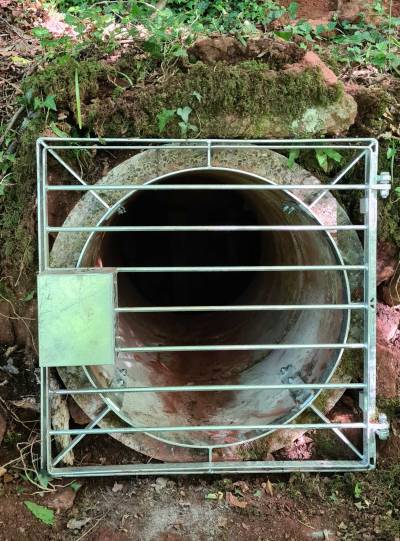 The gate at Compton martin Ochre Mine has needed replacement for some time, after the old gate rusted away.
This has now been completed, so please remember to bring a CSCC key if you are visiting.
Keys
A reminder that CSCC keys are held by all CSCC member clubs and are usually available to non-members on loan from one of the Mendip clubs with a hut.
Bats
Please note, the mine is an important bat site and care must be taken to avoid any disturbance when visiting. For this reason, the mine is closed and visits are not permitted during January.
Access and Parking
There is a limited amount of parking in an obvious area on the left in front of Feltham Lodge before the end of the road. If no spaces are available here, please take care not to restrict the road or access to any properties when parking elsewhere in the village.
The easiest route to the mine is to take the footpath on the left hand side just to the side of the last house at the end of the metalled road. This appears to be taking you away from the combe but after a short distance a less defined path on the right can be followed up the hillside. When a flat area is reached before the brow of the hill you can cross the fence to the right into the wooded combe and the entrance will be found a short distance ahead on the left.
This route provides an easier alternative to the route described in Mendip Underground (5th Edition).
canda@cscc.org.uk
1st June 2022